OSMOFOLIA
Regular price
Sale price
$21.00 USD
Unit price
per
Sale
Sold out
A nag champa single note that lies somewhere between the oil and the incense. Mysore sandalwood, white champaca flowers, Himalayan cedar wood, Indian frankincense, and smoky incense sticks. [Vegan.]

TOP/WET: cedar ✦ frankincense
MID/HEART: vetiver ✦ white champaca ✦ smoke
BASE/DRYDOWN: sandalwood ✦ musk


Our artisan fragrance products, such as this perfume oil, are final sale and not eligible for returns. If you aren't sure about a full size, we recommend trying a sample!


✧✦✧


HOW TO USE

When your perfume oil arrives, don't smell it straight out of the bottle! Perfume oil is meant to bloom on skin, and not all of the scent notes will be smellable out of the bottle.

First, patch test by applying the oil to a small patch of skin, like your wrist or the back of your hand. If there are any signs of irritation, discontinue use and wash off the oil!

Once you're ready to use the perfume oil, apply a generous amount to your pulse points (wrists, neck, inside of elbows, behind the ears, behind the knees).

If you like, rub the oil in, or wait until it starts to absorb into your skin.

Breathe in deeply to smell your new fragrance, and enjoy the atmosphere it creates!


✧✦✧


This listing is for roll on perfume oil in your choice of two sizes: a 5ml square glass bottle, or an 8ml square glass bottle.

Please note that these are not fragrance oils! These are perfume oils, meaning they are designed for use on skin.

Not suitable for children, pets, oil diffusers, or for those who are pregnant or nursing. IPM perfume oil base available on request.

✧✦✧

Ingredients: Fractionated coconut oil, isopropyl myristate, fragrance, vitamin E oil, rosemary antioxidant CO2, ebanol, cedrol, muscenone, peru balsam resinoid, Haitian vetiver essential oil, mysoral, rectified birch tar, habanolide, patchouli essential oil, Himalayan cedarwood essential oil, bicyclonolactone, amyris essential oil, iso e super, dihydro eugenol, carrot seed essential oil, florosa, Bois d'Encens co-distillation, Magnolys E, hedione, boswellia frereana essential oil, boswellia serreata CO2, cedarwood terpenes, benzyl salicylate, magnolan, jasmine grandiflorum absolute, lilybelle, lilytol, phenyl ethyl alcohol, Rose Givco 217, jasmatone, methyl ionone gamma coeur, cosmone, tonquitone, clearwood, methyl laitone, Coumarex DB, nerolidol, Heliotropex N, isobutavan, gamma decalactone, delta decalactone, hydroxycitronellol, red champaca CO2. Contains natural extracts of peru balsam, vetiver, birch tar, amyris, patchouli, carrot seed, cedarwood, frankincense, jasmine grandiflorum, and red champaca.

Share
View full details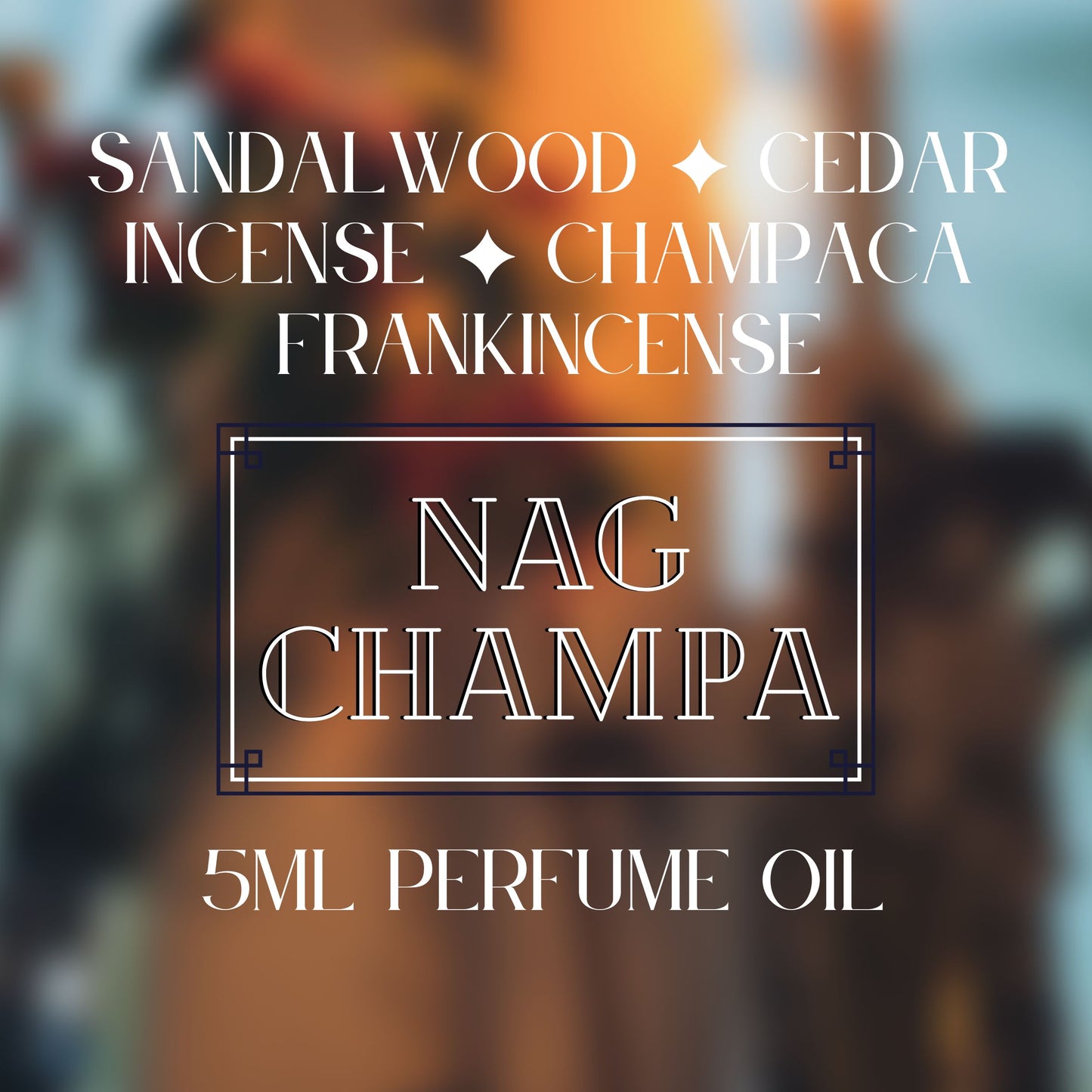 Smells great
This smells just like the incense in the blue box that everyone burns in college. It takes me back! I love it. The scent really lasts, so I go a little light-handed on application.