OSMOFOLIA
Regular price
Sale price
$21.00 USD
Unit price
per
Sale
Sold out
The scent of the first day of fall in Cass county, Minnesota. Crunchy dead leaves, crab apples from a local farm, locally grown wild rice, walnuts that have already fallen onto the soil, peeling tree bark, and chunks of pumpkin rind underfoot. [Vegan.]
TOP/WET: dead leaves ✦ crab apples
MID/HEART: wild rice ✦ walnuts ✦ pumpkin
BASE/DRYDOWN: tree bark ✦ soil


Our artisan fragrance products, such as this perfume oil, are final sale and not eligible for returns. If you aren't sure about a full size, we recommend trying a sample!


✧✦✧


HOW TO USE

When your perfume oil arrives, don't smell it straight out of the bottle! Perfume oil is meant to bloom on skin, and not all of the scent notes will be smellable out of the bottle.

First, patch test by applying the oil to a small patch of skin, like your wrist or the back of your hand. If there are any signs of irritation, discontinue use and wash off the oil!

Once you're ready to use the perfume oil, apply a generous amount to your pulse points (wrists, neck, inside of elbows, behind the ears, behind the knees).

If you like, rub the oil in, or wait until it starts to absorb into your skin.

Breathe in deeply to smell your new fragrance, and enjoy the atmosphere it creates!


✧✦✧


This listing is for roll on perfume oil in your choice of two sizes: a 5ml square glass bottle, or an 8ml square glass bottle.

Please note that these are not fragrance oils! These are perfume oils, meaning they are designed for use on skin.


Not suitable for children, pets, oil diffusers, or for those who are pregnant or nursing. IPM perfume oil base available on request.

✧✦✧


Ingredients: Fractionated coconut oil, isopropyl myristate, fragrance, vitamin E oil, rosemary antioxidant CO2, Haitian vetiver essential oil, 4-methyl guaiacol, stemone, vanillin, methyl laitone, dihydro ionone beta, patchouli essential oil, Atlas cedarwood essential oil, clary sage essential oil, Sandela 85, Oakmoss Givco 214, ambrettolide, Coumarex DB, labdanum absolute, vetiver java essential oil, vertofix, damascenone beta, safraleine, eugenol, ebanol, veramoss, tonquitone, okoumal, Black Agar Givco 215/2, cedryl methyl ether, magnolan, iso e super, nuezate, fructone, geraniol, Robertet Black Tea Colorless, vernaldehyde, dihydro eugenol, benzyl acetate, cis-3-hexenyl acetate, verdox, 2-acetyl thiazole, 2-acetyl pyridine, linalool, phenyl ethyl alcohol, nerolidol, benzaldehyde, butyl butyro lactate, Heliotropex N, hedione, habanolide. Contains natural extracts of vetiver, patchouli, cedarwood, clary sage, and labdanum.

Share
View full details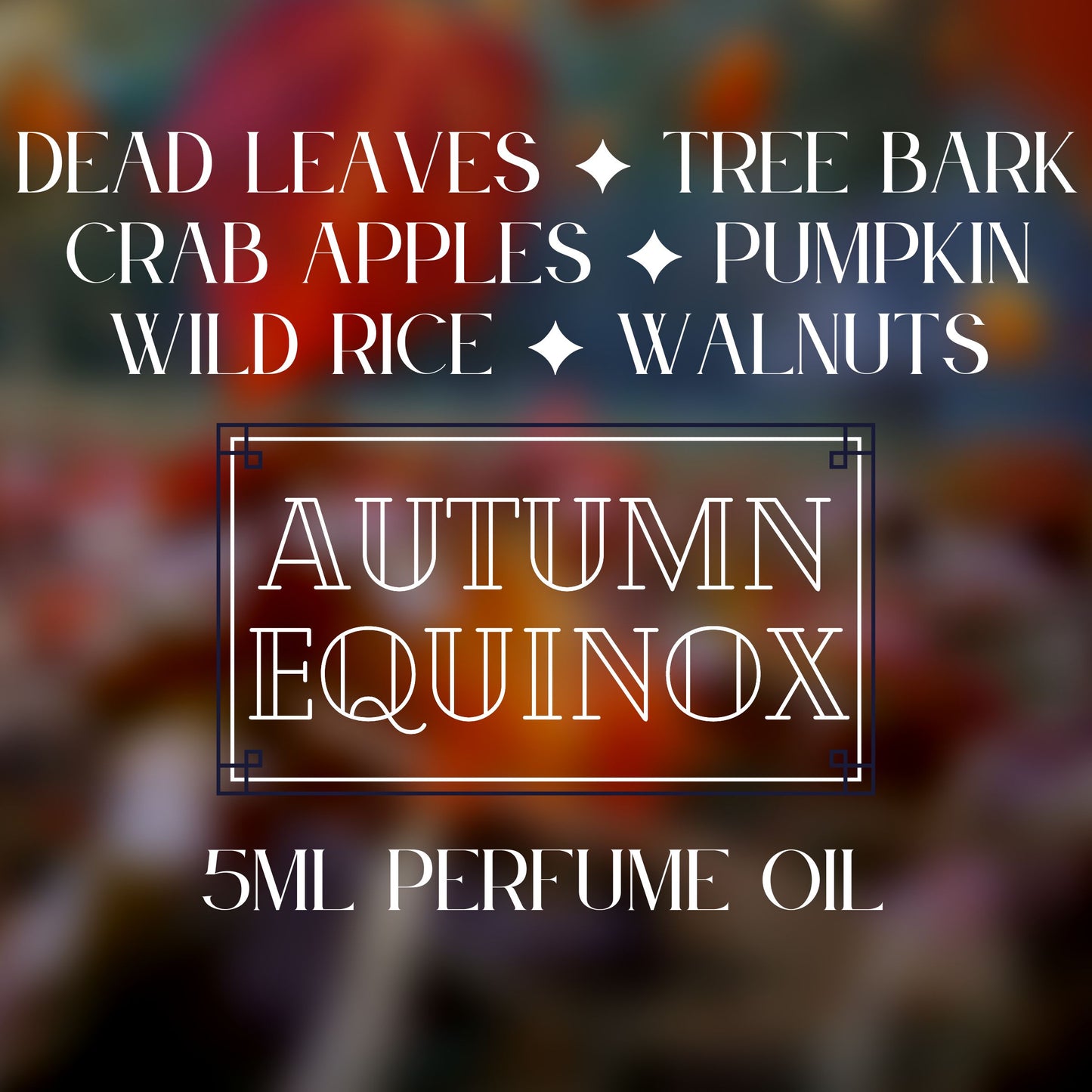 Fall!!
To me, it smells like going on a haunted hayride at a rural harvest festival. The kind with elaborate corn mazes and pumpkin slingshots and you're like 'yea sure this is how a million horror movies start, but I probably won't die.' And then you run into some little blonde kids at a dead end in the maze and your life flashes before your eyes..... but anyways yea. Hella autumn atmospheric. Very autumn and outdoorsy!