OSMOFOLIA
Regular price
Sale price
$21.00 USD
Unit price
per
Sale
Sold out
Italian coffee beans, decadent cocoa beans, warm vanilla beans, and seductive tonka beans, with patchouli leaves, ribbons of caramel, and wafts of sandalwood incense. [Vegan.]

TOP/WET: coffee beans ✦ cocoa bean
MID/HEART: tonka bean ✦ vanilla bean
BASE/DRYDOWN: caramel ✦ patchouli ✦ sandalwood incense


Offered in a 5ml glass bottle with your choice of closure type (rollerball or open neck).

Our artisan fragrance products, such as this perfume oil, are final sale and not eligible for returns. If you aren't sure about a full size, we recommend trying a sample!


✧✦✧


HOW TO USE

When your perfume oil arrives, don't smell it straight out of the bottle! Perfume oil is meant to bloom on skin, and not all of the scent notes will be smellable out of the bottle.

First, patch test by applying the oil to a small patch of skin, like your wrist or the back of your hand. If there are any signs of irritation, discontinue use and wash off the oil!

Once you're ready to use the perfume oil, apply a generous amount to your pulse points (wrists, neck, inside of elbows, behind the ears, behind the knees).

If you like, rub the oil in, or wait until it starts to absorb into your skin.

Breathe in deeply to smell your new fragrance, and enjoy the atmosphere it creates!


✧✦✧


Please note that these are not fragrance oils! These are perfume oils, meaning they are designed for use on skin.
Not suitable for children, pets, oil diffusers, or for those who are pregnant or nursing. IPM perfume oil base available on request—please send us a message!

✧✦✧

Ingredients: Fractionated coconut oil, isopropyl myristate, fragrance, vitamin E oil, rosemary antioxidant CO2, tonka bean absolute, vanillin, ethyl vanillin, methyl diantilis, tonquitone, romandolide, patchouli essential oil, PK Fixative Base, habanolide, amyris essential oil, fenugreek CO2, methyl laitone, chocovan, iso e super, mahagonate, hedione, coffee CO2. Contains natural extracts of tonka bean, patchouli, amyris, fenugreek, and coffee.

Share
View full details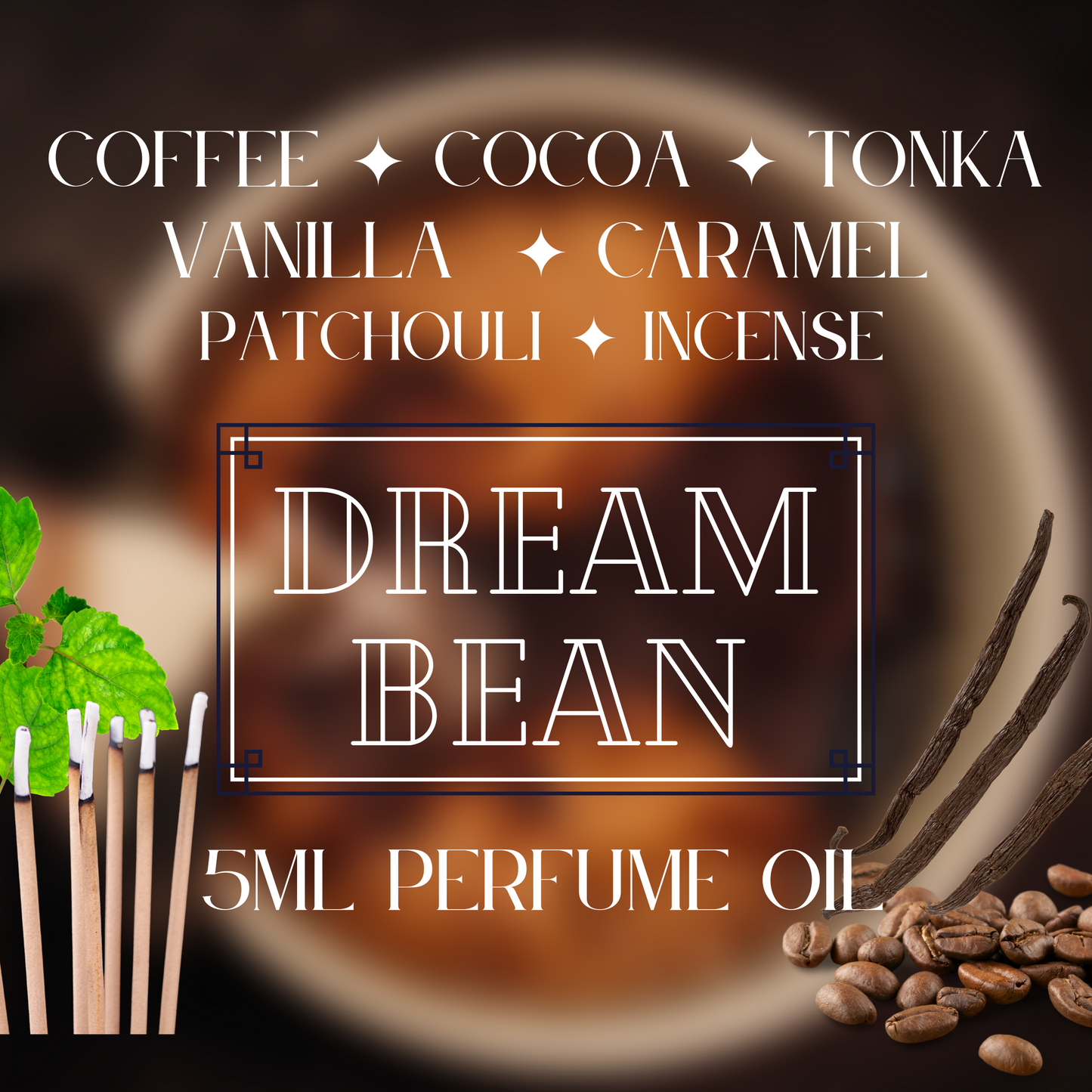 Surprisingly nostalgic!!
Just received this today as a gift and I keep coming back every few minutes or so to dab more on, I can't get enough! I've been on the hunt for a realistic coffee scent for a while now, and this has surpassed all of my other contenders. The patchouli balances the sweetness perfectly, and to my surprise, it smells exactly like Lush's Cup O' Coffee mask! I don't get scent time travel moments often, but this brought me right back to my high school self care rituals in a way I never knew I could miss. Absolutely wonderful memory in a bottle, and like another reviewer said, I'd snatch up a lotion of this in a heartbeat.
Absolute best!!
This is such a wonderful surprise! I initially got this as a free sample, and fell on love! It's a true coffee scent, but sweet and rich, not bitter, and the dry down is divine. I get a mellow patchouli and vanilla that lasts at least a few hours. Now my only complaint is that I can't get this in a spray, a lotion, a body wash, etc.
I'm a Walking Coffee Shop
I really enjoy this perfume! The coffee and cocoa combine with the other notes to make a lovely and slightly moody mocha. It almost smells like my local coffee shop. It does have a sweetness to it, but it is not too sweet at all. I definitely would recommend it if you like coffee gourmands that aren't too sweet.