OSMOFOLIA
Regular price
Sale price
$21.00 USD
Unit price
per
Sale
Sold out
Roasted sweet potatoes, a pinch of cinnamon and pink pepper, a pat of butter, and gooey marshmallows on top. [Vegan.]

TOP/WET: cinnamon ✦  pink pepper
MID/HEART: marshmallows ✦  butter
BASE/DRYDOWN: brown sugar ✦  roasted sweet potato



Offered in a 5ml glass bottle with your choice of closure type (rollerball or open neck).

Our artisan fragrance products, such as this perfume oil, are final sale and not eligible for returns. If you aren't sure about a full size, we recommend trying a sample!


✧✦✧


HOW TO USE

When your perfume oil arrives, don't smell it straight out of the bottle! Perfume oil is meant to bloom on skin, and not all of the scent notes will be smellable out of the bottle.

First, patch test by applying the oil to a small patch of skin, like your wrist or the back of your hand. If there are any signs of irritation, discontinue use and wash off the oil!

Once you're ready to use the perfume oil, apply a generous amount to your pulse points (wrists, neck, inside of elbows, behind the ears, behind the knees).

If you like, rub the oil in, or wait until it starts to absorb into your skin.

Breathe in deeply to smell your new fragrance, and enjoy the atmosphere it creates!


✧✦✧


Please note that these are not fragrance oils! These are perfume oils, meaning they are designed for use on skin.
Not suitable for children, pets, oil diffusers, or for those who are pregnant or nursing. IPM perfume oil base available on request—please send us a message!


✧✦✧


Ingredients: Fractionated coconut oil, isopropyl myristate, fragrance, vitamin E oil, rosemary antioxidant CO2, cinnamaldehyde, Coumarex DB, tonka bean absolute, ethyl vanillin, carrot seed essential oil, orris butter, carrot absolute, gamma nonalactone, nutmeg essential oil, pink pepper essential oil, ethyl maltol, linalool, elemi resin, Heliotropex N, pinyon pine essential oil, butyl butyro lactate, maple lactone, benzyl alcohol, furfural, trimethyl pyrazine, iso e super, romandolide, beta ionone, Atlas cedar essential oil, balsam fir absolute, phenylethyl alcohol, phenylacetaldehyde, anther, tabanon, Haitian vetiver essential oil, 5-methyl furfural, gamma octalactone, benzaldehyde, benzyl benzoate, melonal, hexyl acetate, geraniol, nerolidol, para-anisaldehyde, vanillin, maltol. Contains natural extracts of tonka bean, carrot seed, carrot, orris, nutmeg, pink pepper, elemi, pinyon pine, Atlas cedar, balsam fir, and vetiver.

Share
View full details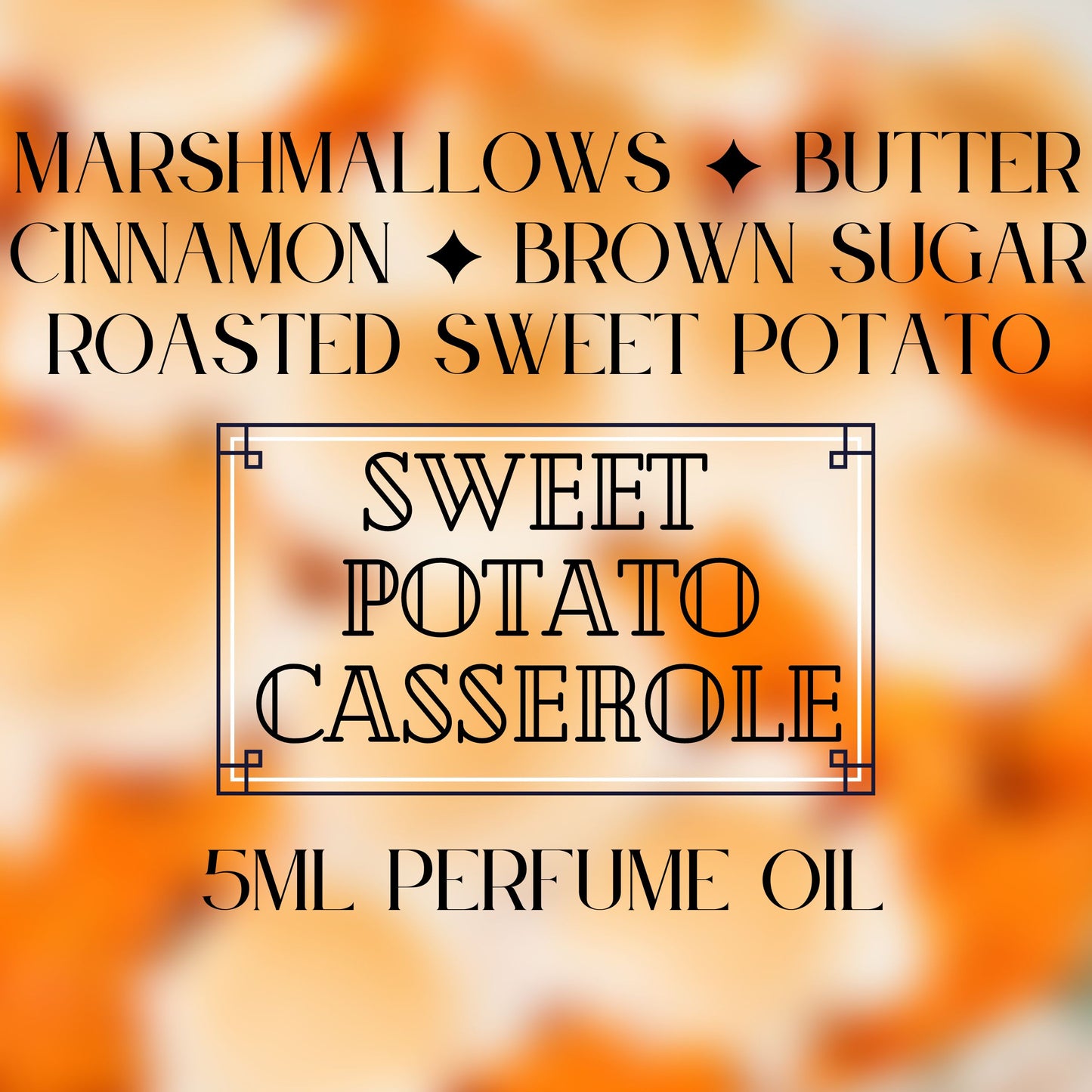 Sweet potato casserole
I got this for my sister, who makes our grandmother's old sweet potato casserole recipe. I waited until now to post so I had her feedback - she says it's perfect not just because of the idea, but because it smells amazing too. Bonus points for great customer service as well!